Harley Davidson Motorcycle Service and Repair in Medford, ThunderStruck is your one stop source for your Harley.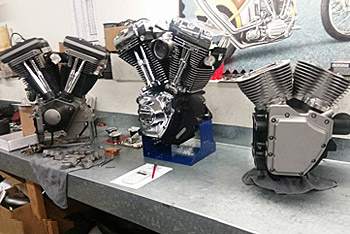 We offer a large selection of after market and custom parts and accessories, custom wheels and pipes, some designed by Mark Daley.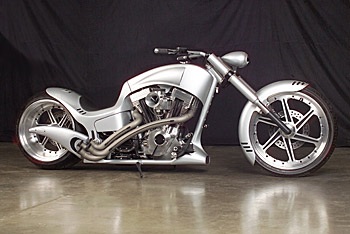 Builders and of Custom Choppers, Bobbers, Baggers, Pro Street Bikes and after market and high performance Harley Davidson engines.
MARK DALEY
Mark Daley is the creative mind behind Thunder Struck Custom Bikes. Mark's creativity comes honestly and naturally and he listens to a customers needs and wants. Travis Linebaugh is Mark's HD Technician, to view their bio's See Our Company in the About Us Menu.

AHEAD OF THE PACK
Special detail goes into every bike. Our ability to customize sheet metal into original designs is what sets our custom bikes ahead of the competition. Designs range from custom fenders, gas tanks, frame, handlebars, and exhaust - to trick "one of a kind" personalized pieces.

COMBAT HERO BIKE BUILD
ThunderStruck is a proud Builder & Sponsor of the Combat Hero Bike Build. They are "Giving the Freedom of the Road to our Wounded Veterans". See Our Custom Builds Section. Visit them in our Links Section.